Chicago Jobs | Fleet Manager & Load Planning Manager Jobs
Fleet Manager & Load Planning Manager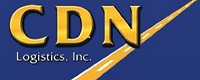 Valid from
8/21/2019
to
9/20/2019
Location: US-IL-Chicago
Job Overview
Industry: General Labor, Distribution - Shipping, Management, Strategy - Planning
Base Pay: N/A
Other Pay:
Employee Type: Full-Time
Division:
Job Requirements
Education: High School
Experience: Not Specified
Manages Others: No
Travel Required: Not Specified
Relocation Covered: No
Job Description
Do It Right The First Time----Make It Happen----Appreciate Your Customer
These are just some of the values we hold dear and have made us a successful full service transportation company for over 33years! With terminals in the Chicagoland and Los Angeles areas we offer exciting and rewarding careers in the transportation industry from coast to coast! We have a dynamic and fast paced work environment and are committed to delivering quality service to our clients. Exceptional Customer Service is at the heart of our success. We seek talented and experienced professionals who truly want a career!
We are eager to attract the best so we offer competitive compensation and a generous benefits package that includes a 401k with an immediately vested Company contribution; paid time off; insurance (medical, dental, vision and more)
We are proud to be an Equal Opportunity employer. Qualified applicants will receive consideration for employment without regard to race, sex, disability, veteran, or other protected status.
Thank you in advance for considering The Custom Companies, Inc. as your future employer.
What we are looking for in this role:
Job Summary - Load Planner
Plan driver movements (outbound and back-haul) work closely with the Fleet Manager and other Dispatch Team Members to minimize down time, dead-head miles, and utilize equipment efficiently. The Load Planner communicates effectively with Contractors and Fleet Managers to keep current on driver locations, plans, needs, and wants. This individual provides effective planning and coordination of freight for Fleet Managers to best utilize people and equipment in assigned work group. The position requires an individual who thinks analytically and has the ability to plan ahead or decide on the spot in demanding and rapidly changing situations while maintaining professionalism. Position requires working on own authority, but will rely on manager when necessary for final authority or questions
Duties and Responsibilities (include but are not limited to):
Responsible for planning daily routing of loads based on freight distribution, driver and equipment locations, driver miles and Hours of Service (HOS) availability.

Must have expert knowledge of asset utilization, time/distance geography and HOS regulations.

Responsible for scheduling pick-up and delivery times as required to meet delivery windows or set times by the customer and creates load plan accordingly.

Responsible for communicating and coordinating load information / shipper or broker instructions to the Fleet Managers.

Stays engaged and works closely with Fleet Managers and contractors to ensure detailed information on loads is relayed and completely understood on each move.

Responsible for maintaining P&L margins of booked freight.

Responsible for improving driver retention ensuring future fleet growth, by ensuring contractors are successful here.

Responsible for dispatching OTR drivers, covering open Enterprise loads and seeking back-haul for drivers.

Responsible for accurate order entry.

Responsible for providing Customer Service, tracking and tracing for CDN and Custom Companies full / partial / consol loads.

Responsible for recovering distressed loads/equipment.

Responsible for updating CDN Hot Sheet.

Responsible for updating status of movements

Performs other duties as required.




Knowledge, Skills, and Abilities

Knowledge of freight movement and Geography of the United States of America.

Knowledge of equipment required for transportation, pricing of movements.

Knowledge of DOT and other regulatory agency requirements

High degree of motivation and attention to details.

Skill to use a personal computer and various software packages.

Ability to multitask and establish priorities.

Credentials and Experience

High school degree required.

Transportation experience a plus.

TMW experience a plus

We will not look at a resume only submission. You must fill out an application to be considered!! Go to : WWW.CUSTOMCO.COM and click on the Career page. Thank you
Also Seeking:
Job Summary - Fleet Manager
Reporting to the Operations Manager, the Fleet Manager/Dispatcher is responsible for O/B and I/B Fleet Management Operations including driver dispatch, window check-in, and customer service duties. Follows up on all open issues from 3rd shift and aids all drivers (Owner Operators and company drivers) and customers, as well as other departments as required. Updates reports and communicates any exceptions on a daily basis to designated management personnel. Responsible for performing daily turnover with 2nd / 3rd shift personnel to review open assignments, any problems, or needs. Communicates both in writing and orally any actual or potential service issues immediately to upper management.
Duties and Responsibilities (this is not an all-inclusive list)
Responsible for building relationships with all assigned drivers and ensuring low turnover/high retention levels for those assigned drivers. This includes meeting with the drivers when they are at the terminal to discuss any issues on the road they may be having or other issues in general.

Responsible for monitoring full / partial / consolidated loads from pick-up through delivery.

Responsible for obtaining signed PODs from drivers.

Responsible for monitoring and recovering dropped equipment across the USA.

Responsible for updating status of priority loads on Hot Sheet.

Responsible for communicating with drivers, ensuring they are aware of all pick up, and delivery requirements

Responsible for HOS and ELD monitoring for all drivers assigned and under his or her book of trucks.

Responsible for communicating service related issues to upper management.

Responsible for updating reports and performing daily shift turnover.

Responsible for checking in in-bound drivers as needed.r.

Responsible for meeting turnover goals.

Responsible for working with planning to maximize utilization.

Responsible for managing and accommodating driver home time requests.

Responsible for communicating with Safety and Maintenance departments to ensure safe operation and uptime for the entire fleet and all company trucks/assets
Knowledge, Skills, and Abilities
Knowledge of freight movement and Geography of the United States of America.

Knowledge of equipment required for transportation, pricing of movements.

Must have clear knowledge of what is costs to operate a truck in the market

Knowledge of DOT and other regulatory agency requirements

High degree of motivation and attention to details.

Skill to use a personal computer and various software packages.

Ability to multitask and establish priorities.

Ability to identify, report, and execute on recurring problems.

Excellent communication skills

Must be able to communicate with drivers on a daily basis.

Credentials and Experience

High school degree required.

Transportation industry experience a plus.

TMW experience a plus
Special Requirements
Willingness to work overtime, holidays, and weekends as required
We will not look at a resume only submission. You must fill out an application to be considered!! Go to : WWW.CUSTOMCO.COM and click on the Career page. Thank you
Job Requirements