Chicago Jobs | Senior Logistics Broker Jobs
Senior Logistics Broker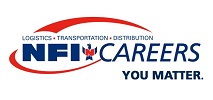 Valid from
9/1/2019
to
9/30/2019
Location: US-IL-Chicago
Job Overview
Industry: Finance, Distribution - Shipping, Strategy - Planning
Base Pay: N/A
Other Pay:
Employee Type: Full-Time
Division:
Job Requirements
Education: 4 Year Degree
Experience: 2 to 4 years
Manages Others: No
Travel Required: Not Specified
Relocation Covered: No
Job Description
The Logistic Broker II is responsible to the drive business growth of brokerage by effectively responding to the needs of existing and potential NFI customers in conjunction with the effective sourcing and management of NFI's personnel sourcing carriers. This position typically reports to a Branch Manager.
 Essential Duties & Responsibilities:
Positioning business with executive level leadership at potential and existing clients.
Utilizes consultative sales approach with potential and existing clients.
Skilled Negotiation of Rates & Services with clients for FTL, LTL, and Intermodal services.
Proper positioning of brokerage services within NFI network.
Response to sales inquiries and providing pricing on transactional based business as well as corporate pricing proposals where brokerage is a facet of that response.
Ensuring proper follow up and management of all loads by operations staff.
Breaking through internal obstacles that limit growth/service consistent with NFI deliverables.
A sales/growth orientated mindset associated with organic growth as well as new client solicitation.
Generating of business leads internally and externally.
Manage client relationships including sales meetings, quarterly business reviews, entertainment such as lunch / dinner / events.
Using available industry tools and relationship to identify potential customers.
Immediate follow up and management of any exception as escalated by the support staff.
Foster growth in brokerage business through collaboration with all NFI Departments and willingness to do "Whatever it takes" to ensure customers' needs are met.
Requirements:
BA or BS Degree preferred
2 - 4 years of applicable transportation/logistics experience
Self-motivated, sales and customer service orientation
Strong negotiation and relationship building skills, and the ability to work in a fast-paced environment
Excellent oral and written communication skills
Well organized with high attention to detail and accuracy
Proficiency in MS Office Applications (Outlook, Word and Excel)
Familiarity with DOT regulations (Hours of Service, cargo claims, etc.) helpful
Time management skills
Professional demeanor and strong work ethic
Customer-focused team player
Other:
Ability to work a flexible schedule based on shipment volume.
Ability and availability to work extended hours, including nights, weekends and holidays as required by the needs of our external clients
To all agencies: Please, no phone calls or emails to any employee of NFI about this opening. All resumes submitted by search firms/employment agencies to any employee at NFI via-email, the internet or in any form and/or method will be deemed the sole property of NFI, unless such search firms/employment agencies were engaged by NFI for this position and a valid agreement with NFI is in place. In the event a candidate who was submitted outside of the NFI agency engagement process is hired, no fee or payment of any kind will be paid.
#cb
Job Requirements